---
Free Subscription
---
Don't miss out on a single day of Change Your Stars!
and the weekly
"Up Close & Personal" messages
---
---
Inspirational stories and uplifting thoughts
<<
with Archive >>
Sample Titles:
For Always
The Late Night Taxi Fare
The Brick
Running Through The Rain
Don't Quit! Keep Playing!
The Secret
Grandpa's Hands
I Want To Be A Kid Again!
The Old Fisherman
What Love Is All About!
---
---
Personal commentary on a variety of subjects
<< with Archive >>
Sample of Topics:
A New Day
Believe!
Creating a Diamond Day
Developing Your Talents
Go The Distance
The Impossible Dream
Listen To Your Heart
Navigate Your Destiny
The Fire Within
Your Destiny Of Greatness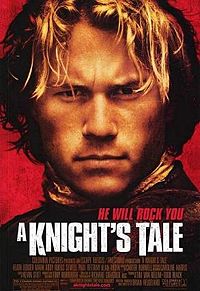 ---
A Knight's Tale
---
The inspiration for this site came from the movie
"A Knight's Tale"
If you're not familiar with the story, it's about a poor thatcher's son, William, who sees a parade of knights riding proudly through the city square and,
while being propped up on a stock by his father, confidently says, "Someday ... I'll be a knight."

read more ...

Welcome to Change Your Stars!
Today you begin a new life! Today ... right now ... your future lies before you, ready to be designed just the way you want it. The only thing holding you back is fear, otherwise known as "the unknown". The only person holding you back is you. You alone are the Master of your Destiny. Are you ready to live the life you desire, the life you've dreamed of, the life you KNOW can make a difference? Where you can fulfill the Quest of your Heart?
From this point forward your life will never be the same. You will never again be able to say, "I didn't know" because you're beginning a new journey. You have come to this point in your life, and you have been brought to this place by a purpose and for a reason that only you know. If you don't understand yet, be patient ... the answer will come to you soon. I promise.
Reasons ...
Curiosity? Perhaps.
Passion? Possibly.
Desire? Absolutely!
You desire something better
and you'll begin to find it right here.
Enjoy your Journey!
And, most importantly ...
BELIEVE that you can change YOUR stars!
Jace Carlton
---

is coming to print!
(and more!)
Sabbatical is productive!

I'm in the midst of an extended sabbatical during which I've written a fictional romance novel (it's currently being edited), my second fictional romance novel is about half way complete, I'm developing the story line for a third fictional romance novel (with storylines for two more in the works), plus I've created the plans for a series of books based on the Change Your Stars! theme! So far I have 8 books in the series at various stages of completion.

I'm currently working on arrangements to begin publishing the series one book at a time beginning sometime in 2017. The novels, as well, will begin publication in late 2016
or early 2017.

---

---
How bad do you want to change your life?
How important is it to you for you to feel like
you're making a difference?

Are you looking for a challenge that will bring out the PASSION in you,
to help you begin to overcome
your doubts and fears?

Tell me about it in 200 words or less
and you may be selected to receive a FREE
30-minute exploratory personal coaching session with me.

---

---
To provide the highest quality inspirational quotes, stories and personal commentary

To provide and maintain a family friendly website where everyone may come and be inspired

To provide support to other websites, foundations and individuals who are committed to leading lives of integrity and excellence, and who seek to encourage others to fulfill their potential

To offer a place where people from around the world may share stories and gifts of courage, love, hope, faith, encouragement, and dreams fulfilled, with contributions to the Quote of the Day (Today's Star), and Defining Moments

To provide connections to other websites, resources, books and speakers to find further inspiration and strength to overcome our obstacles so that we can truly Change Our Stars!

Jace Carlton
---
---
Need a quote on
a particular subject?
Here's a list of topics we update every day.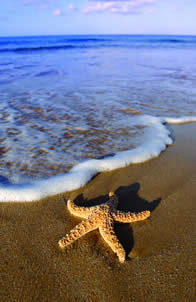 ---
---
We have THE ORIGINAL
Star Thrower story!!!
One of the most
popular features at
Change Your Stars!
is found right
here
!
I received special permission from the author, Joel Barker,
to publish his story here on Change Your Stars!
and the full
"story behind the story"
is also included!
Just click on the photo above
and you'll be taken directly to the story.
Many heart-felt thanks to Joel Barker
for his kind permission to feature his wonderful story
on Change Your Stars!
---
We recently added a new feature to our daily
Change Your Stars! messages ... PHOTOS!
We're looking for more photos all the time to add to our library for us to choose from as we create our inspirational messages.
What we're looking for are landscapes (including sunrises and sunsets),
still life shots, children and adults of all ages (please make sure you have their permission to use their images on the internet!), and other photos that are appropriate for inspiring messages!


Send them
here
,
inserted within the email, not attached, and PLEASE edit your photos before sending them so they're preferably
no wider
than
700-800
pixels!
Thank you!